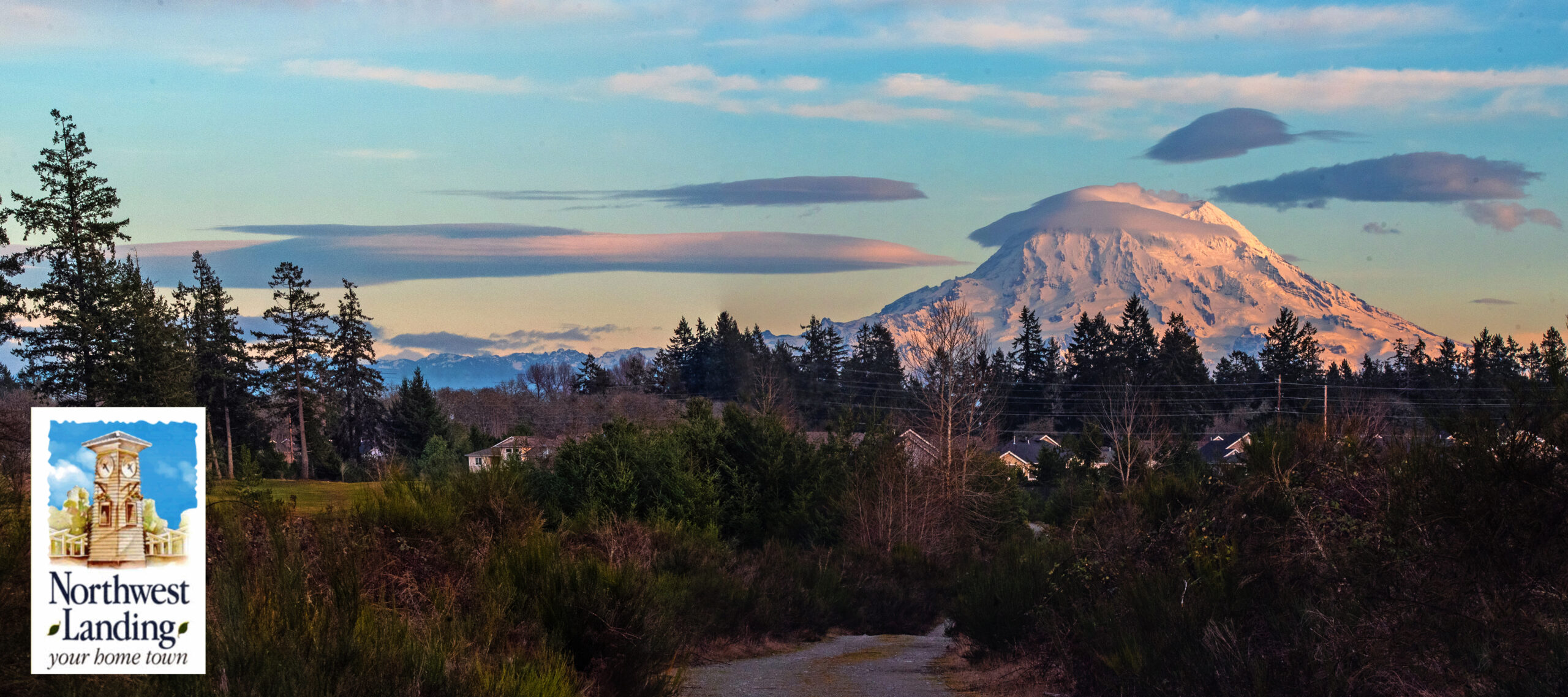 Your Home Town Bulletin • May 2023
New
Board of Directors Elected
ROA members reelected 2021-2023 board members Kate Lynch, Gabriel Garcia and Philip Sheridan for another two-year term. Kate will serve as president, Gabriel as treasurer, and Phil as secretary. Beginning the second year of their first term are Roy Coffey, board vice president, and Larry Wilcox, member-at-large.
Kate Lynch has lived in Northwest Landing for 19 years – her first year as a renter while her house was being built. She was first elected to the ROA board in 2021 and has served as board secretary and president. She also serves on the DuPont Planning Commission and owns a photography business in DuPont. She retired from the Washington Department of Health, where she was a public information officer, in 2020.
Gabriel Garcia has lived in Northwest Landing for 10 years. He was first elected to the ROA board in 2021 and continues to serve as board treasurer. He's a Navy veteran and earned bachelor's degrees in urban planning and marketing, and a master's degree in business administration.
Philip Sheridan and his wife KyoungSuk have lived in Northwest Landing for 20 years and have owned three different homes here. He was first elected to the ROA board in 2021 and serves as board secretary.
Roy Coffey and his wife Penny have lived in Northwest Landing for 22 years. Roy is an active volunteer, including July 4th activities, rebuilding the arbor and building bathrooms at Clocktower Park, building a ramp for DuPont's historic Presbyterian church, and restoring an historic DuPont fire engine. He's also an active member of the DuPont Lions Club. He's a real estate broker here in DuPont and a retired Portland, OR, firefighter.
Larry Wilcox and his wife Jean have lived in DuPont for 20 years. Larry is also an active volunteer and member of the DuPont Historical Society, Friends of DuPont Library, and DuPont Lions Club. He has served as chair of the DuPont Parks and Recreation Commission, chair of the DuPont Civil Service Board, and as a DuPont City Councilmember for nine years. He also coaches youth basketball for city teams.
Board members can be reached at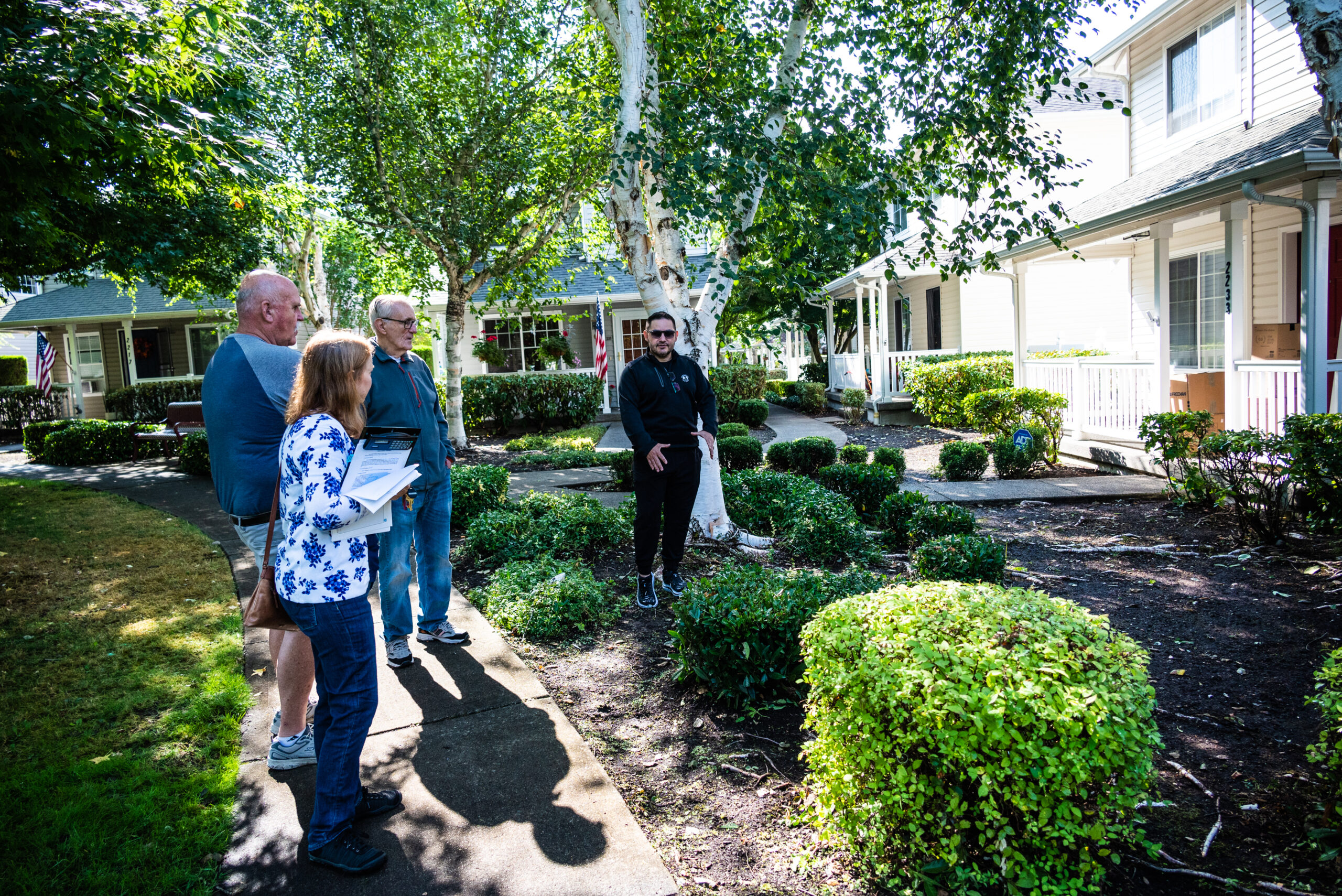 Board members and ROA Director Shirley Ely tour grounds of Palisade Cottages to explore needs for landscape improvements that the association is responsible for in this neighborhood of 67 homes.
Burgers & Brews
FRIDAY • JUNE 2 • BEGINS AT 6:30 P.M.
Eagle's Pride Golf Course Banquet Hall
529 Mounts Rd. SW • DuPont
Reservation Closed
MUST BE 21 YEARS OF AGE OR OLDER TO ATTEND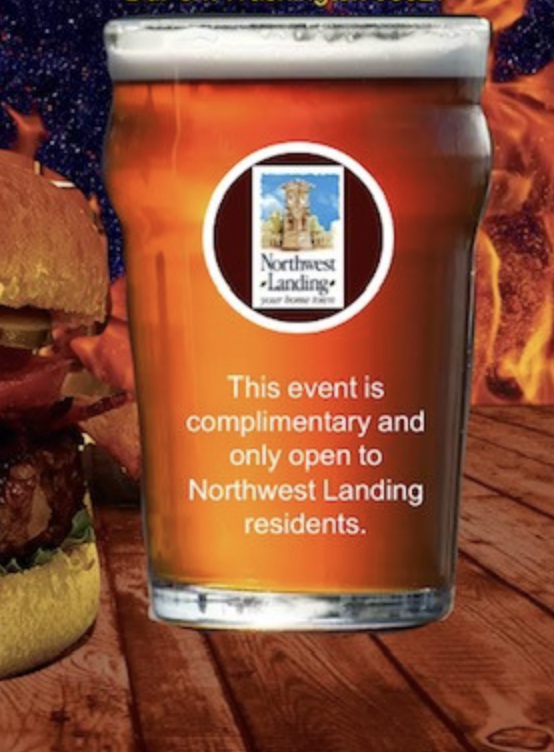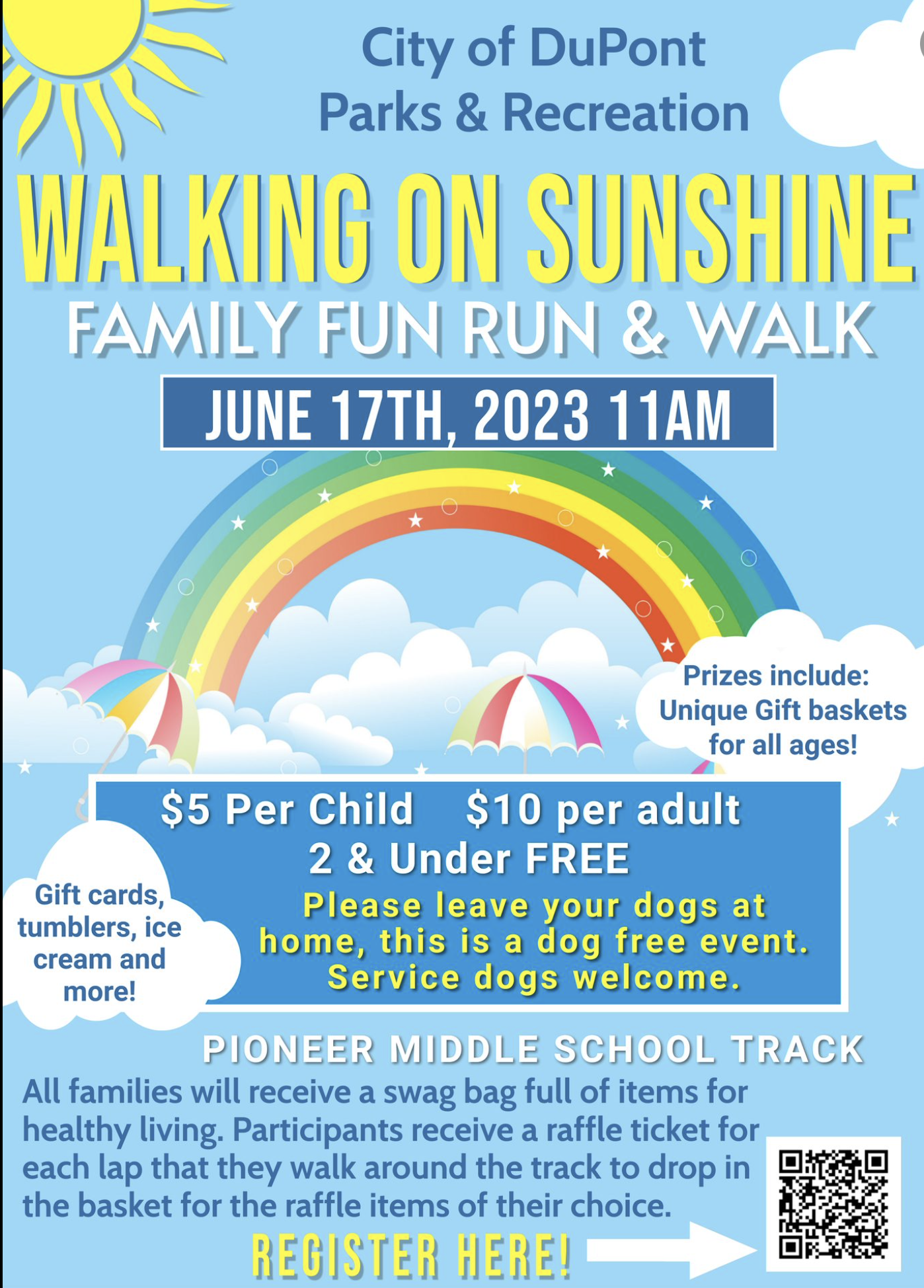 City of DuPont Events
To sign up for City of DuPont events, CLICK HERE
Concerts in the Park
Thursdays • 7 p.m.
June 1, 15 & 22 • July 27 • August 3
Clocktower Park
1401 Palisade Blvd. • DuPont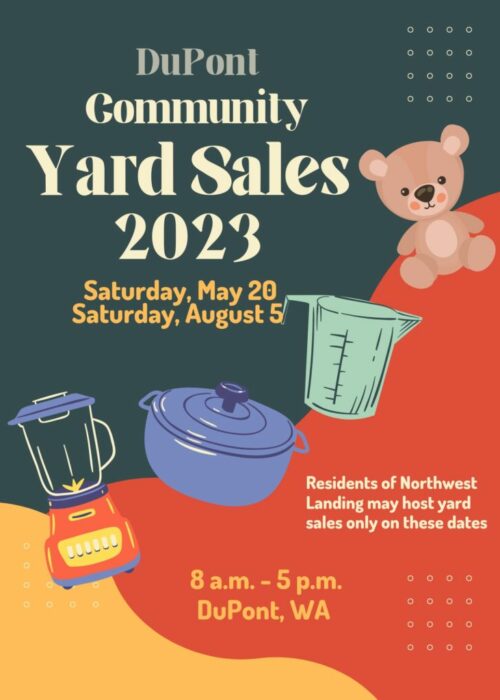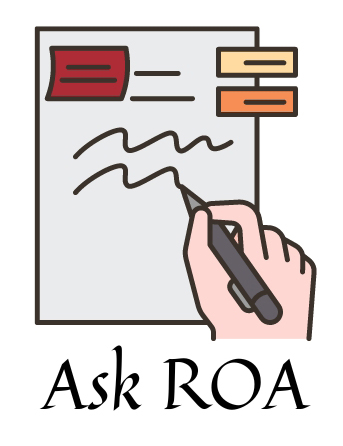 Dear ROA,
I have a bunch of projects around the house to do this summer. Which ones do I need to have reviewed and approved by the Property Improvement Committee (PIC)? Here's a list:
Central air conditioning (they lie about it being cool here in the summer!)
New fence – in the same location but it's falling apart
Underground sprinkler system
A backyard shed
Thanks for your help.
Northwest Landing Newbie
Dear Newbie,
The short answer? All of your list, except the sprinkler system. That, however, must be approved by the City of DuPont, which will require the installer to submit a back flow test to protect our water quality. Actually, pretty much anything on the exterior of the house must be reviewed by the PIC. There are also several projects that require a city permit. You can find details in the Member Portal under Documents, then PIC forms.
Got a question for ROA? Send it to with ASK ROA in the subject line.
Here a chick, there a chick…but not in Northwest Landing
A few years ago, the City of DuPont amended its city code to allow chickens (but no roosters) to be kept in backyards – but only in the Historic Village and El Rancho Madrona. Chickens – or any farm animal – are not permitted in Northwest Landing.
What pets are allowed? Dogs, cats, rabbits (indoors only), and other common pets such as hamsters, guinea pigs, ferrets, lizards, turtles and fish. A caution about fish, though. The City of DuPont has discovered dozens of overgrown (more than 6 inches long) goldfish in city retention ponds. Goldfish are invasive in Washington waterways. Please don't release unwanted live fish in DuPont waterways.