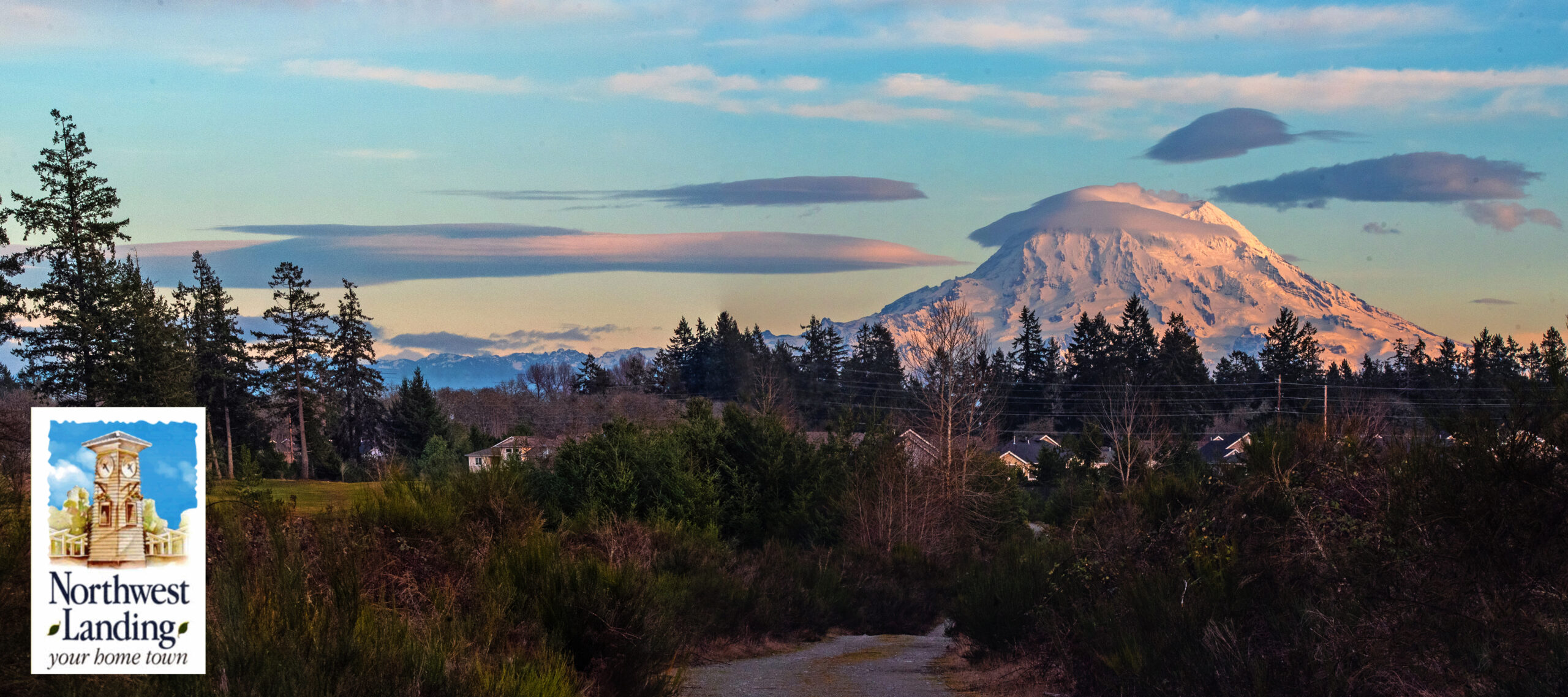 Your Home Town Bulletin • July 2023
Home Town Bulletin is back!
We moved the mailing list for the bulletin to our new website. The bulletin is open to anyone who lives or works in DuPont and anyone who owns property in Northwest Landing. To sign up for the email bulletin, visit Home Town Bulletin. Have suggestions or special requests to include in the bulletin? Email us.
Palisade Cottages trees to be replaced
When Northwest Landing was first built, the developer created a group of homes adjacent to community green spaces that also share the underground irrigation system. The ROA continues to provide landscape maintenance for these 67 homes in the Palisade Village as part of the developer's agreement. The cottages pay an additional assessment for landscape maintenance. Now, however, these properties are close to 30 years old. Many of the trees and shrubs have outgrown the space and some have invasive roots that are damaging the irrigation system. Last year, the ROA Board of Directors and staff hosted two online meetings for cottage owners to discuss a future special assessment to remove trees and replace them with trees that are better suited for the space.
The ROA contracted with Sound Urban Forestry to assess trees and recommend next steps. The company also contracts with the City of DuPont, which requires a permit to remove trees. They are recommending 63 trees to be removed and replaced with less invasive trees. Still to come will be proposals for new trees and timeline. A meeting will be scheduled next month for cottage owners to discuss the project.
A special kind of parade
A couple of weeks ago, the ROA office got a call from a manager with LeMay-Pierce County Refuse asking if we could let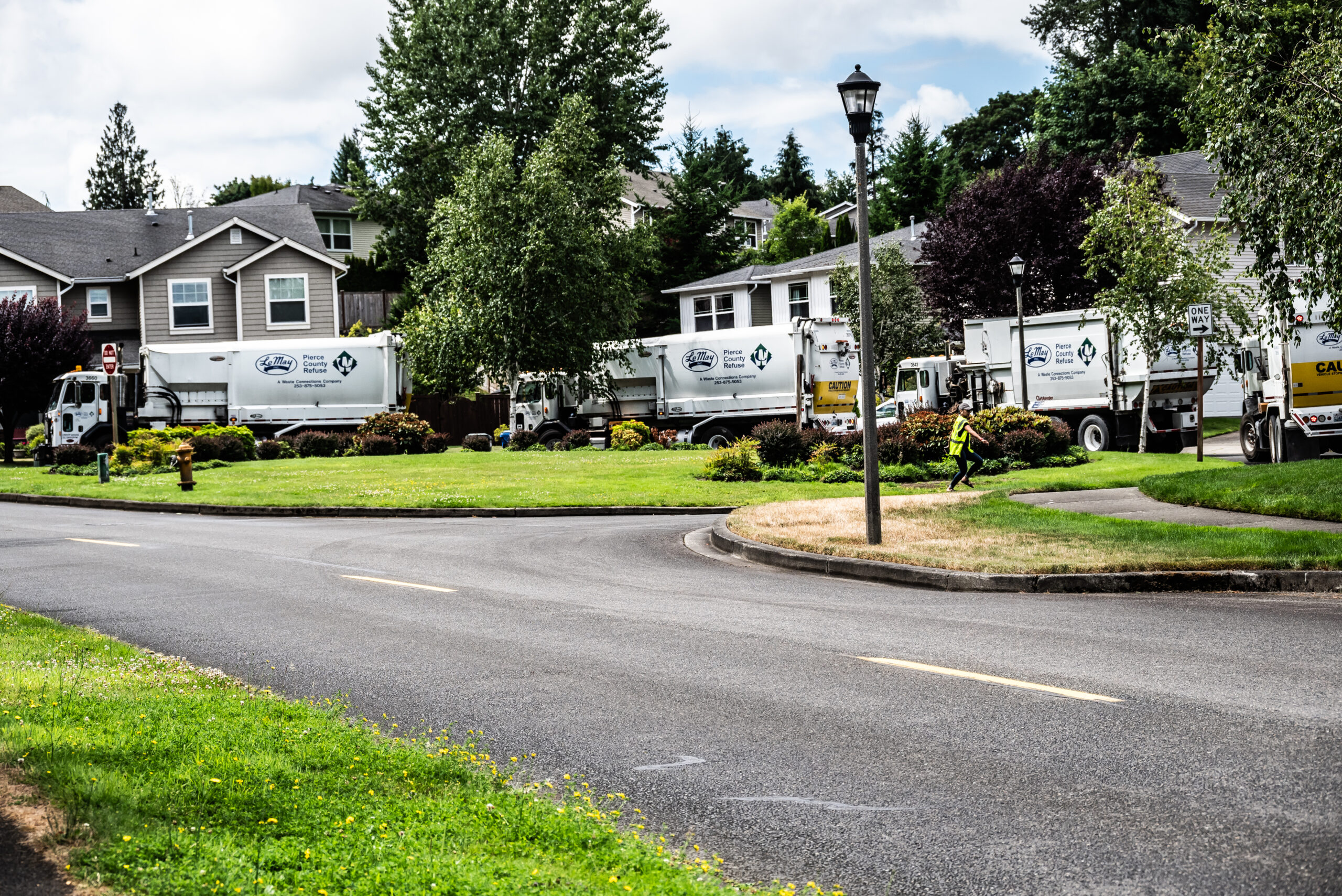 Northwest Landing residents know about a special parade they were planning. The family of a Northwest Landing youngster, who loves garbage and recycle trucks, asked if a truck could stop by their house to cheer the boy who has a rare form of epilepsy.
The company took it a step farther and organized a parade of 13 trucks. Drivers and staff handed out candy to children enroute to the young boy's home and announced their arrival with horn blasts a block away. KING 5 News was on hand to cover the event.
---
Northwest Landing Events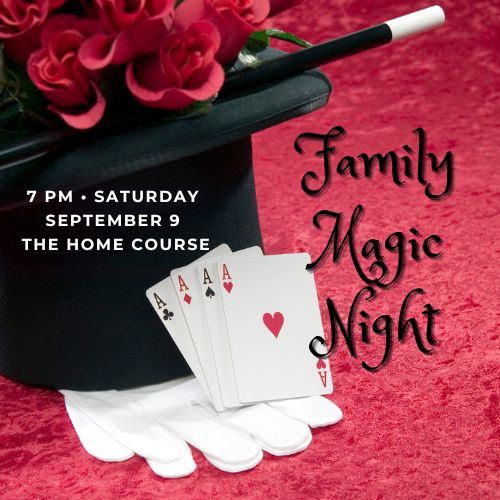 Register for events at www.nwlandingroa.org/events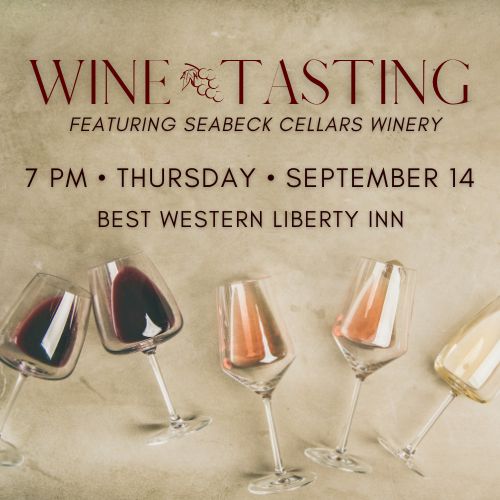 Zoom BINGO Night – 7 p.m. • Friday • August 25
ROA event survey coming: Have you attended any ROA events so far this year? Do you have ideas for events you would like to see offered? Later this summer, homeowners will receive a brief survey to help us plan events for 2024.
---
City of DuPont Events
Thursdays • 3-7 p.m. • July 27, August 3, 10 and 17 • Clocktower Park • 1400 Palisade Blvd.
Kid Vendor Day at the Farmers Market
Thursday • August 17 • 3-7 p.m. • Clocktower Park
Thursdays • 7-8:30 p.m. • July 27, August 3 • Clocktower Park
Saturday, July 29 – 10 a.m.-noon • DuPont City Hall and Sequalitchew Creek Trail • Children up to age 8 • $10 per child (2 and under, free)
SequaliShoot 24-hour Photography Challenge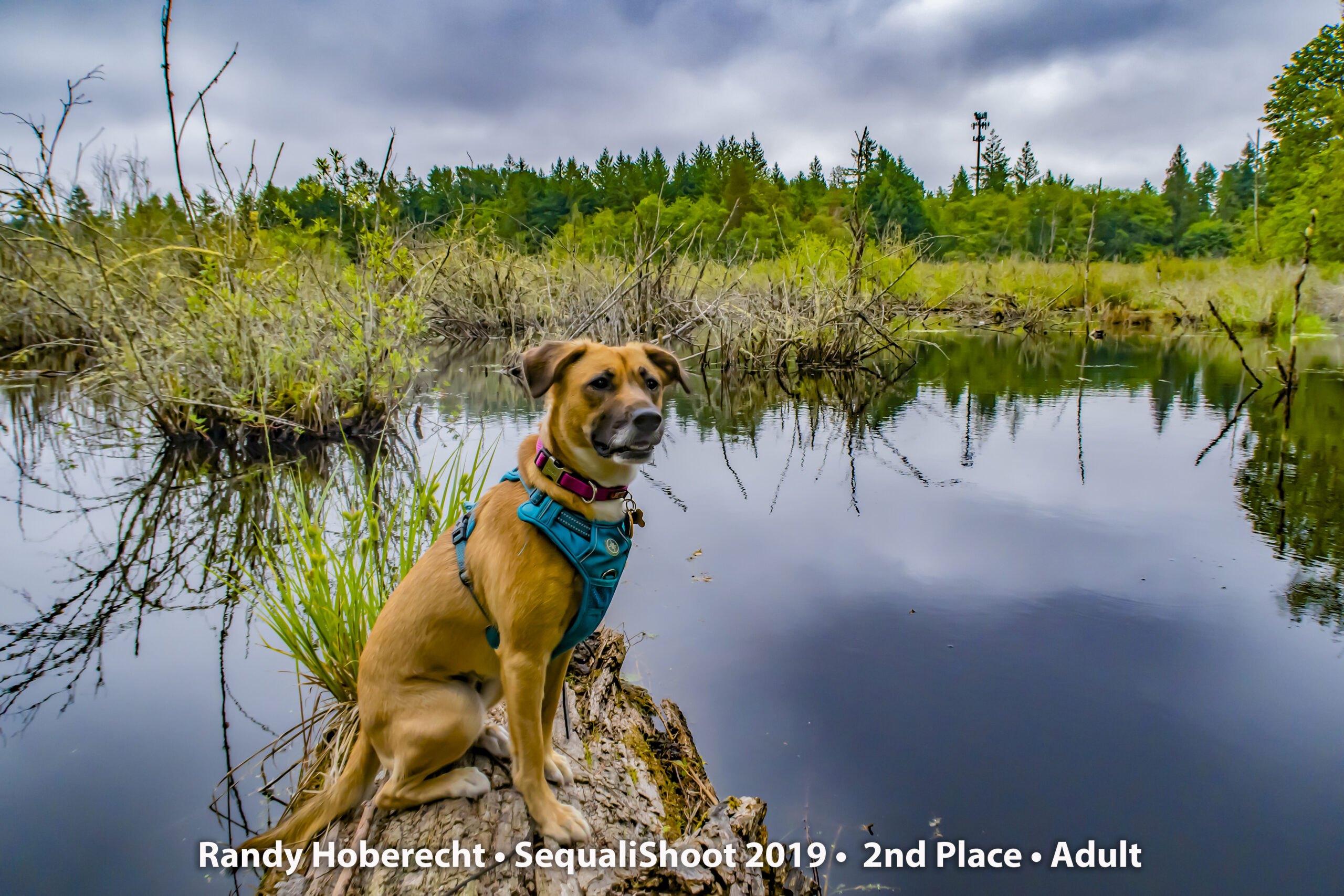 This is Roxie, who won first place in 2022 and second place in 2019 in SequaliShoot – a 24-hour photography challenge celebrating DuPont's trails and parks. Okay, her humans helped win the awards, especially photographer Randy Hoberecht.
And then there's this BIG lizard – a northern alligator lizard – that Katie Pace photographed and won first place in the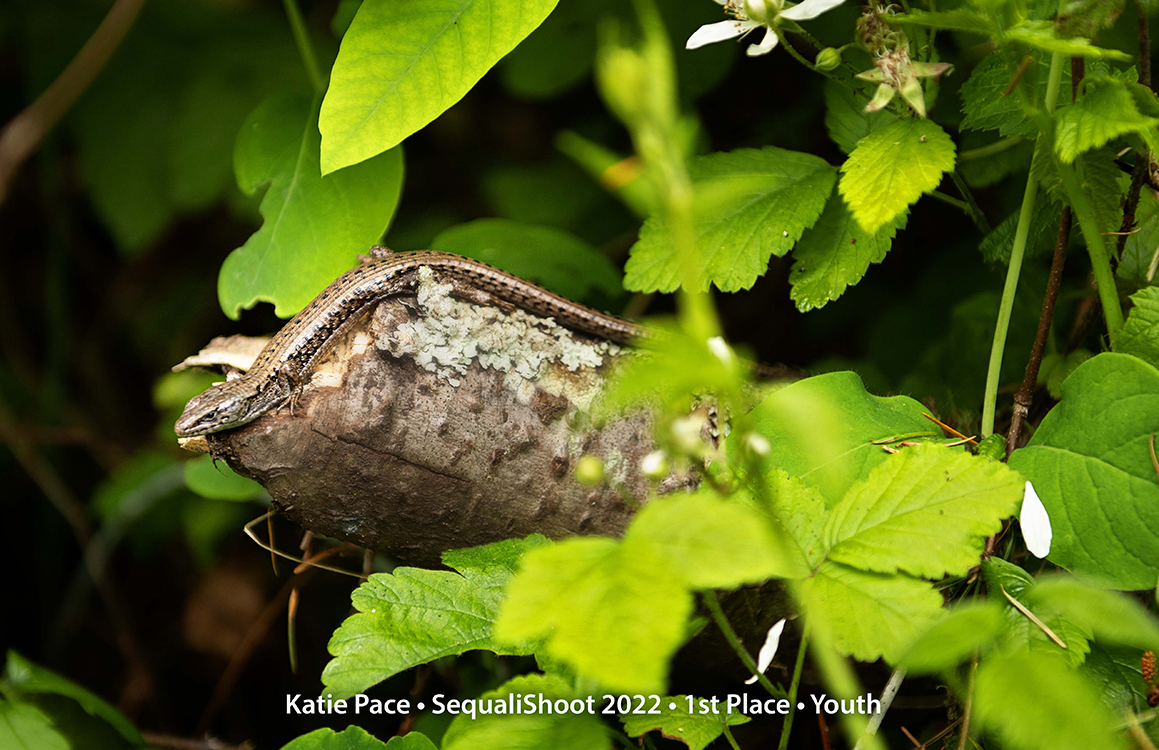 youth category in SequaliShoot 2022. Katie's a student at
Steilacoom High School. Randy, Roxie, Katie, and the lizard all live in Northwest Landing.
A 24-hour challenge levels the playing field. This year, photographers are challenged to get their best shot of any trail in DuPont between noon on Saturday, July 29, and noon on Sunday, July 30. During the first SequaliShoot in 2013, first place went to a professional photographer and second place went to a 9-year-old who shot an excellent photo with his phone. That's when it was decided to create two levels of competition, one for youth up to age 17 and one for ages 18 and older. Now's the time to take the SequaliShoot challenge for 2023. What's it cost? Nothing! What do you win? Well, for starters, the challenge is fun. Prizes range from $50 to $150 and winning photographs are featured on the City of DuPont website. All ages and abilities are welcome and can use a phone or a camera. More info at SequaliShoot
DuPont-Hudson's Bay BBQ Competition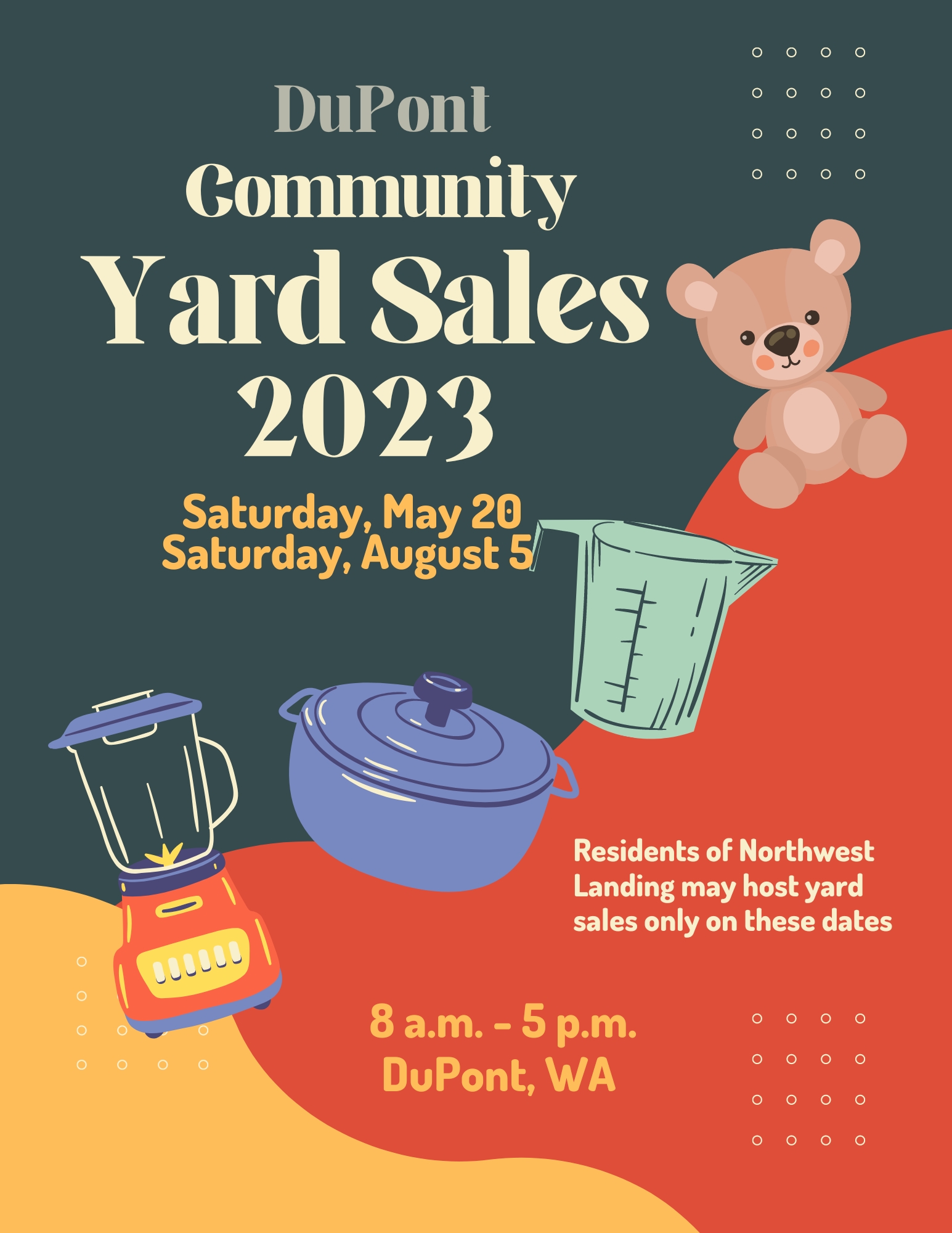 Thursday-Sunday • August 16-20 • Clocktower Park
Barbeque, steak and chicken wings competitions, heritage car show, live music, beer and wine garden, children's activities, historical activities and demonstrations
Northwest Landing ROA is one of the sponsors for BBQ competition.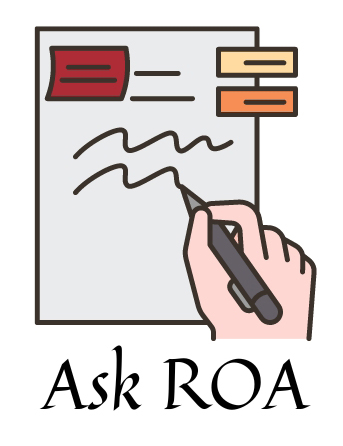 Dear ROA,
Who is responsible for taking care of the trees, bushes, etc. in the areas around the walking paths and common areas? City or ROA? The area of concern is behind our house. Our back fence is toward the Edmonds Marsh. There are some tree-like bushes in the space outside our fence that have grown so large that they are pushing our fence over. I would like to cut them down or at least trim them back so they don't knock my fence down. They are outside my property line. Can I do that?
– Edmond Villager
Dear Edmond Villager,
We looked up the property behind your house. It's owned by the city. It likely will be fine to cut back the overgrowth but we don't have the authority to give you that permission. We did, however, find the parcel number on the Pierce County Assessor's site, which we emailed to the Public Works Department at the City of DuPont. If you don't hear from someone, please contact them. More info at DuPont Public Works
Dear ROA,
Some areas along DuPont roads look rough and neglected, especially those on Palisade Blvd. and some on Center Drive from Pioneer Middle School to the warehouse area. Who is responsible for that maintenance? It's not consistent with ROA requirements for yard/lawn upkeep. I've always wondered why University Place median planted areas look so well kept and DuPont's do not? Reflects poorly on the community, in my opinion.
– Palisade Villager
Dear Palisade Villager,
DuPont Public Works Department is responsible for maintaining streets, sidewalks, and trails. That includes medians and roundabouts. If you note an area that hasn't been maintained properly, contact them at 253-964-8121. More information on the city website.
Got a question for ROA? Send it to with ASK ROA in the subject line.
Lawn care in summer
If this is your first summer in Washington, you've probably figured out it doesn't rain much here from June through September. So, how do you keep your landscape healthy? Let's start with the lawn. You can do what Better Homes & Gardens says: skip the lawn maintenance task of watering and let your grass take a nap during hot, dry weather. Washington State University Extension Service calls it "going dormant." You should still water deeply about once a month. If you want to keep your lawn green in summer, water at least one inch weekly. That's roughly 20 minutes 2-3 times a week. Most lawns can go two weeks for mowing; less often if you allow your lawn to go dormant. WSU Extension Service recommends mowing down flowering weeds like clover and dandelions (or hand-weeding) in summer to protect pollinators like honeybees that can be harmed by weed killers. It's also easier to get rid of perennial weeds in fall. So, wait to fertilize or "weed and feed" until late September or early October.
Even if you let your lawn go dormant, pay attention to the water needs of shrubs and trees. We love our rhododendrons here in the Pacific Northwest, but they can get very stressed in hot, dry weather, especially if there isn't any mulch or groundcover under them. Give them a long, slow drink of water a couple of times a month in summer.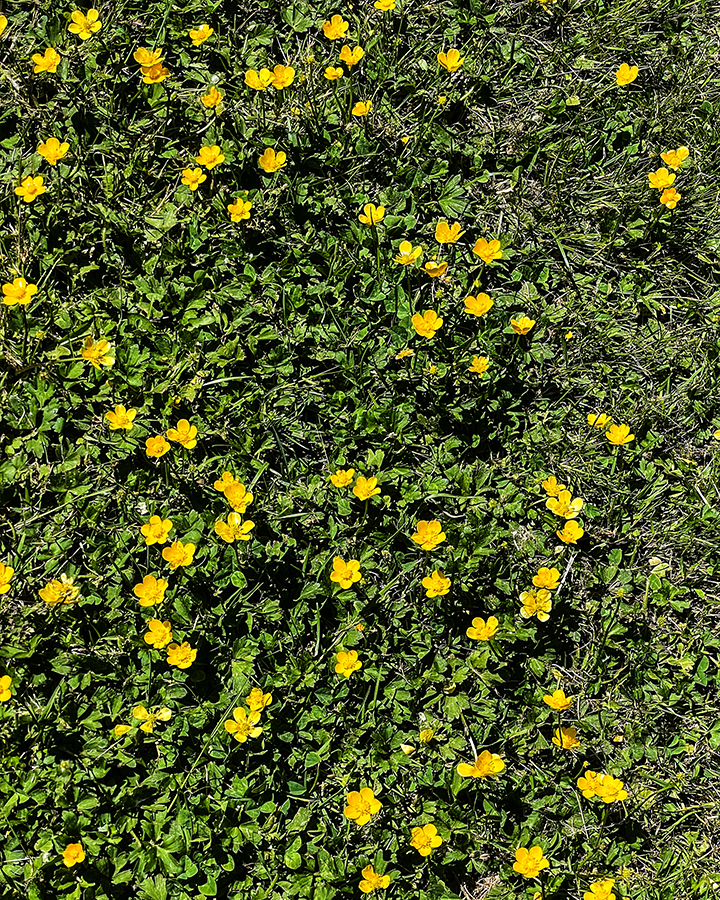 Pictured here is a field of creeping buttercups, Ranunculus repens, in a city park. It is non-native and invasive. For tips on getting rid of it in your lawn and flower beds: Creeping buttercup information and control – King County
If you have questions or suggestions about plants and plant care, email .