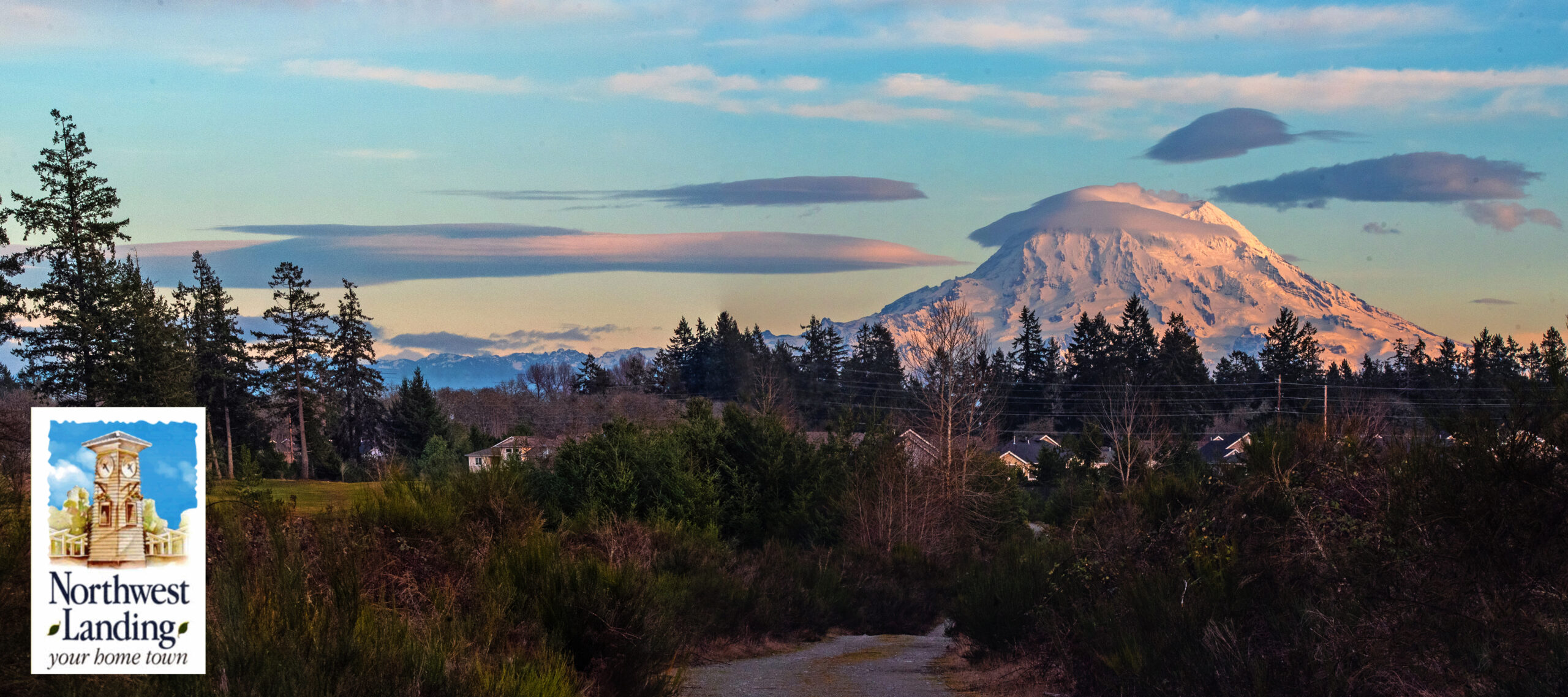 Your Home Town Bulletin • October 2023
Home Town Bulletin is back!
We moved the mailing list for the bulletin to our new website. The bulletin is open to anyone who lives or works in DuPont and anyone who owns property in Northwest Landing. To sign up for the email bulletin, visit Home Town Bulletin. NOTE: If you are receiving this bulletin via email, you are already subscribed. Have suggestions or special requests to include in the bulletin? Email us.
NW Landing office closed for Indigenous Peoples' Day
The Northwest Landing office will be closed on Monday, October 9, in observance of Indigenous Peoples' Day (Columbus Day).
Information for new residents
Are you new to Northwest Landing? Whether you are an owner or renter, there is information for you on the Northwest Landing website. A New Residents webpage includes common topics our office gets questions about. Governing documents for the association are also available without logging into the members' portal.
Time for window AC units to be put away
September 30 is the deadline for removing window air conditioners from the front and/or side of your house. Units at the back of the house can be stay permanently if they can't be seen from the street.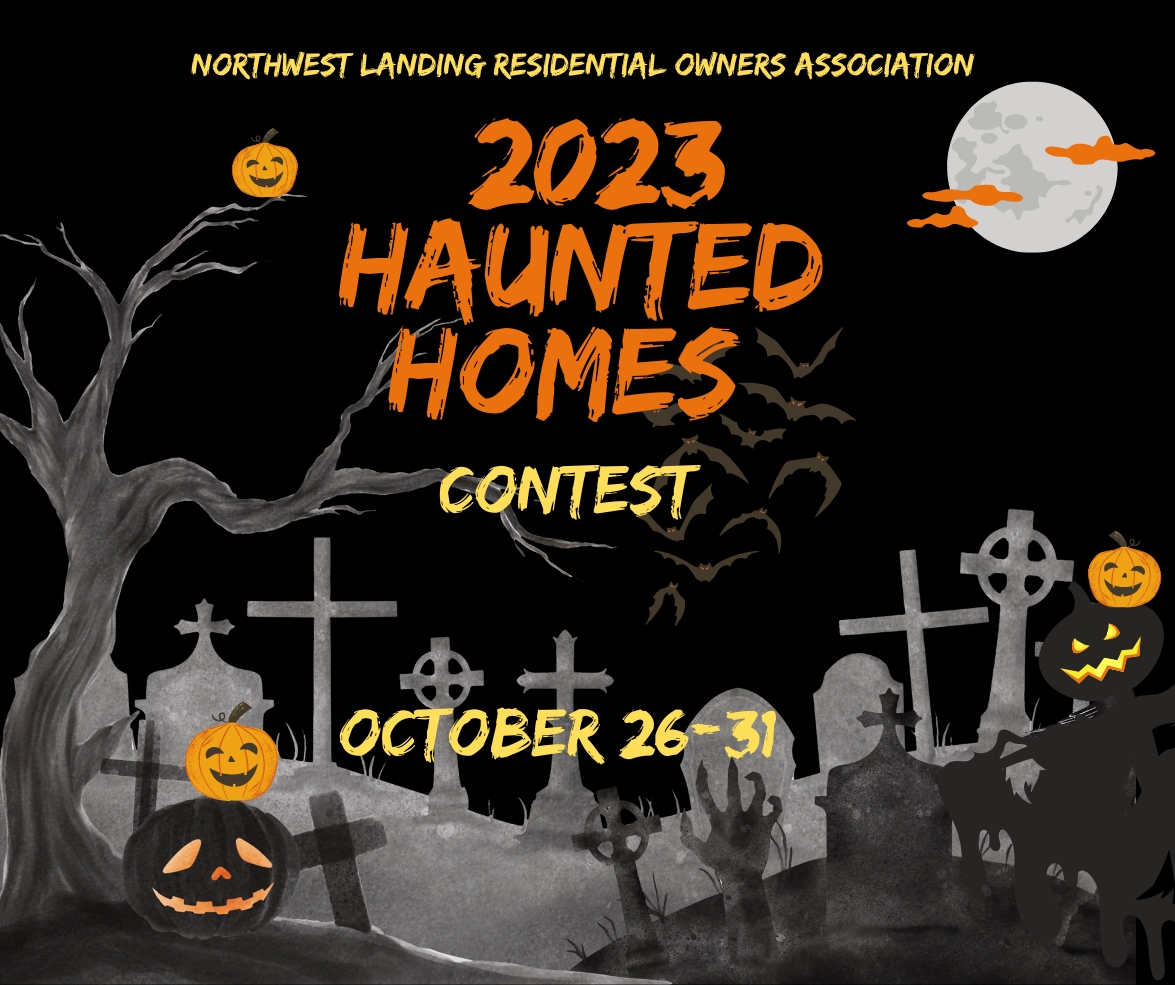 This year, the Haunted Homes Contest again returns. Sign up here by October 23 – judging will be held October 26 and 27.
It's starting to look a lot like the holiday season
A lot of us like to decorate for the fall and winter holidays – starting with Halloween. A reminder while you're pulling together all the scary weird décor: holiday decorations are allowed for 30 days before a holiday and 30 days after. So for Halloween that means October 1-November 30. Most folks are already planning winter holiday decorating by November 30.
Also, if you're a fan of café lights (also called Edison lights), the fall and winter holidays are the only times you can display them in the front of your home.
City of DuPont Events
2023 Fall Cleanup Saturday • October 14
Curbside pickup only, no bulky or hazardous waste. Place your cleanup items – no later than 8 a.m. – in bags or boxes no heavier than 45 lb. Free drop-off for hazardous waste is available at the Tacoma Recovery and Transfer Station, 3510 S. Mullen St. Bulky items, yard waste, and recycling can also be dropped off at the transfer station.
Remember to park at least 6 feet from the entrance to your alleyway, so refuse trucks can get through.
Downtown Trick or Treating • Tuesday • October 31 • 3-5 p.m.
Wilmington Drive & neighboring businesses are handing out treats for Halloween.
DuPont Historical Museum • 207 Barksdale Ave. • DuPont
Letters from Baghdad Vol. 1 chronicles Col. (Ret) Mike Courts's first year in Baghdad 2006-07. Come hear selected readings and consider purchasing a signed copy to benefit the museum.
Sign up for city news
Dear ROA,
I'm a Hoffman Hill resident. We have a lot of foot traffic as does most of Dupont, but some dogowners are still not picking up after their pets. Please remind residents that bags and poop stations are provided throughout the city and it is THEIR responsibility as dog owners to pick up their dog waste, NOT homeowners who work very hard to maintain our yards. I have dogs of my own and I always have bags on hand to pick up after my pets. Please be more courteous to our city (and your neighbors).
– Frustrated Dupont resident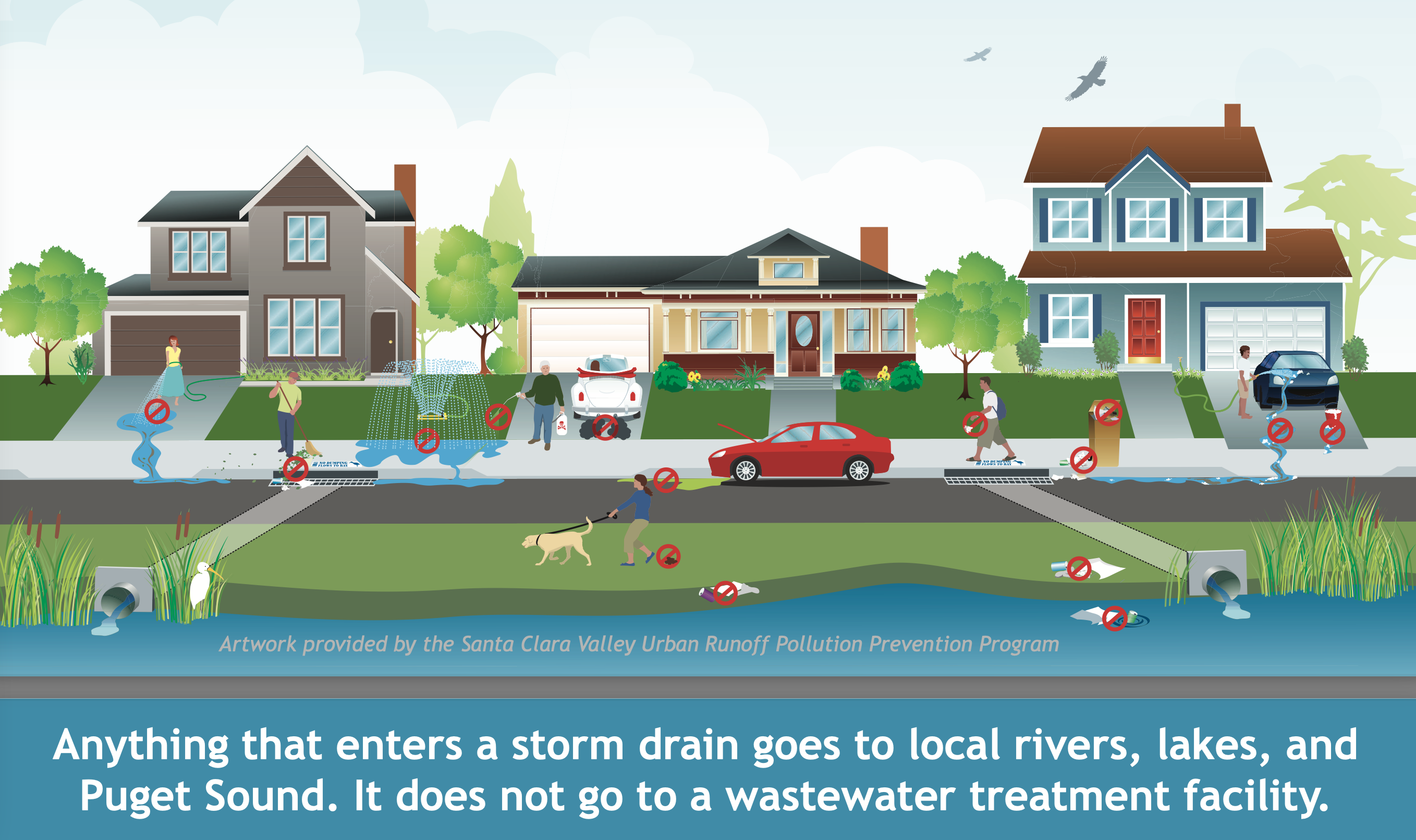 Dear Frustrated,
Many of us are frustrated with owners who don't pick up after their dogs. Especially when you see a pile a few feet from dog waste bags in a park. The problem is not just that people can walk through dog poop in a park. There's also the hazard of infection to other dogs.
The biggest problem, though, is that we live directly above Puget Sound. Dog excrement ends up in stormwater drains which eventually drain into nearby creeks, rivers, and Puget Sound. There is no wastewater treatment facility. Learn more about stormwater management here.
Got a question for ROA? Send it to with ASK ROA in the subject line.
What about trees?

If you're planning to remove or add a tree to your property, make sure to get your plan reviewed and approved by the Northwest Landing Property Improvement Committee. If the tree is in a city right-of-way (the lawn strip between the street and the sidewalk), the city requires a permit. Fall is the best time to plant or remove a tree. For planting tips, visit City of Seattle's guide. This site also has helpful tips for maintaining young and mature trees.
The City of DuPont has its own tree guide: DuPont Citizens' Tree Care Guide
Autumn leaves are falling down – be sure to pick them up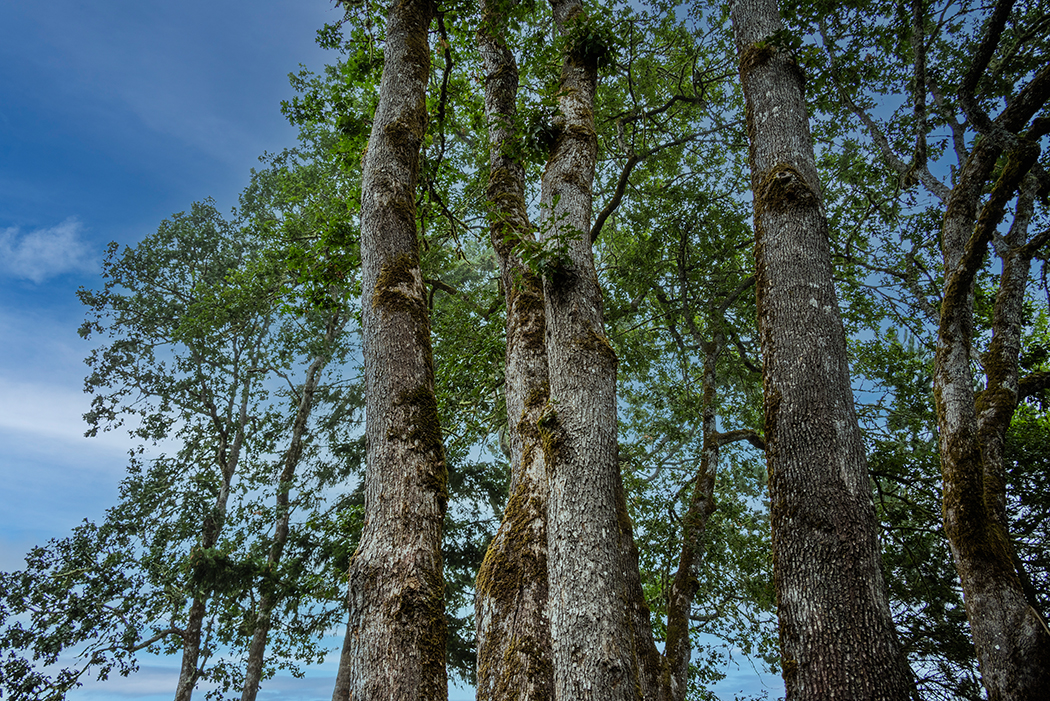 We have a lot of trees in Northwest Landing and many are losing leaves now that it's autumn. Homeowners are responsible for removing leaves from their lawns – but not into city streets where they will end up clogging stormwater drains and cause street flooding. Please do not blow leaves and other yard debris into the street. An easy way to pick up leaves is to mow them, when you mow your yard, but you need to do that when they start to fall. If you wait until there's a layer of leaves that totally cover the grass, it's time to rake. Fallen leaves that are removed with a lawn mower can provide an inexpensive mulch for your shrubs around your home. If you don't have a lawn waste container, you can order one from LeMay-Pierce County Refuse.
Pictured here are legacy Garry oaks in a Northwest Landing neighborhood.
If you have a large quantity of leaves or other yard waste such as branches, Thurston County's Waste and Recovery Center (Exit 111 on I-5) accepts yard waste for $10- 20.
Reminder about fall lawn fertilizing