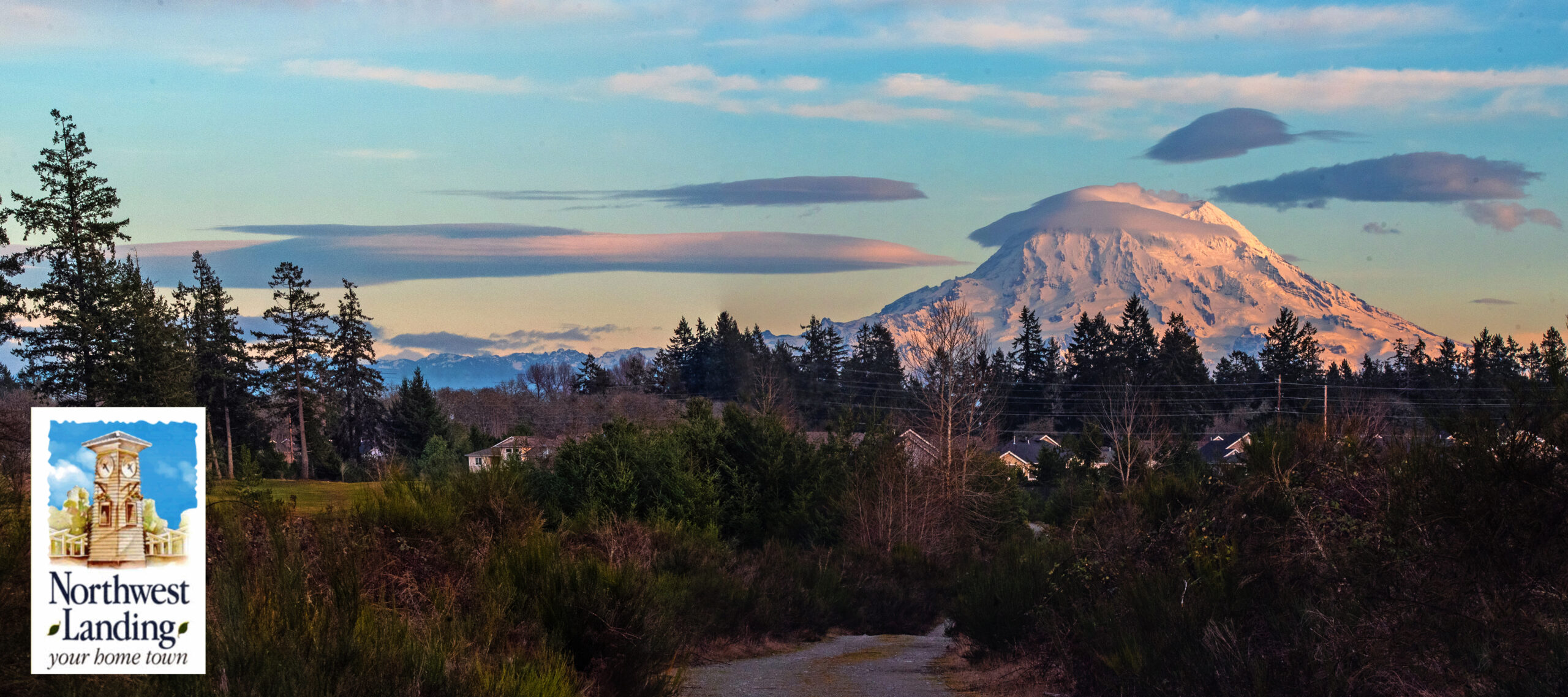 Your Home Town Bulletin • September 2023
Home Town Bulletin is back!
We moved the mailing list for the bulletin to our new website. The bulletin is open to anyone who lives or works in DuPont and anyone who owns property in Northwest Landing. To sign up for the email bulletin, visit Home Town Bulletin. Have suggestions or special requests to include in the bulletin? Email us.
NW Landing office closed for Labor Day and September 8
Northwest Landing offices will be closed beginning at noon on Friday, September 1, through Labor Day on September 4. Offices will also be closed on Friday, September 8 for an all-staff retreat.
---
Northwest Landing events survey helps us plan
Thank you for taking part in our member survey about Northwest Landing events. About 200 residents gave us some great ideas for moving forward with 2024 events. More than 63 percent said they attended a Northwest Landing event in 2023 and most said they would like to see the same events offered in 2024. These events included funds the ROA contributed toward city events – $40,000 for Independence Day activities and fireworks, $8,000 for the barbecue competition. More than half said they would prefer to return to in-person bingo events and 70 percent said they had no interest in an online cooking club or demonstration. There was a lot of interest (56 percent) in day trips outside of DuPont such as to Leavenworth, Sequim Lavender Festival or Skagit Tulip Festival. There was also a lot of interest in free classes, especially gardening (40 percent) and lawn care (41 percent). More than half of respondents said they would like the ROA to set two full weekends for the community-wide yard sales, in early summer and early fall. Results of the survey can be downloaded here.
Getting news about events
There were several survey comments from residents that they didn't know about events. Last year, the ROA went through an involved process of moving to a new service for the website. Now that it's complete, the monthly bulletin has been restarted. It's set up so community members who are renting can subscribe as well. About half of the 2800+ homes in Northwest Landing are rentals. We encourage all members to subscribe to the bulletin, which is where we advertise Northwest Landing and city events. For the next couple of months, we'll email all residents that the bulletin is ready to read. If you're also subscribed to the bulletin mailing list, you'll get two messages for the time being. We also post Northwest Landing events on the ROA's Facebook page.
Confusion about what is managed by city or ROA
There were comments in the survey about spending money on events versus tangibles, such as a swimming pool, community center, or other amenities. One resident said that homeowners should be able to vote on expenses. Actually, homeowners do, by electing fellow homeowners who volunteer to be on the board of directors. Board members make decisions they believe are prudent about what to spend our association's money on. Nothing would ever get done if we asked homeowners to vote on every expenditure. A budget is mailed to all homeowners every year with a meeting notice for homeowners to ratify the budget for the following year. One resident commented that the day of the farmers market needs to change. Another commented about the concerts in the park. Those are city functions, not ROA. You can sign up for city email lists on a variety of topics including parks and recreation, public works, and city council news. Sign up for City of DuPont newsletters and alerts here. There were several comments about moving fireworks back to The Home Course and provide shuttle service. Planning for the fireworks display is handled by the city. Part of the reasoning for holding it at Patriots Landing is that Patriots Landing helps fund the fireworks.
---
Northwest Landing Events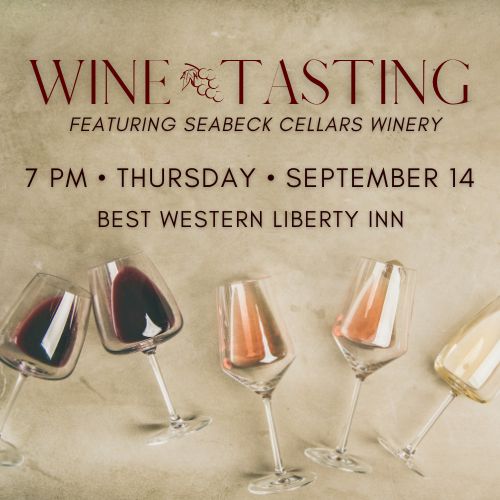 Register for September 14 wine-tasting here.
COMING UP –
Haunted Homes Contest
Get ready to decorate next month! Creepy…scary…mysterious…fun!
More info and signup for the contest here.
---
City of DuPont Events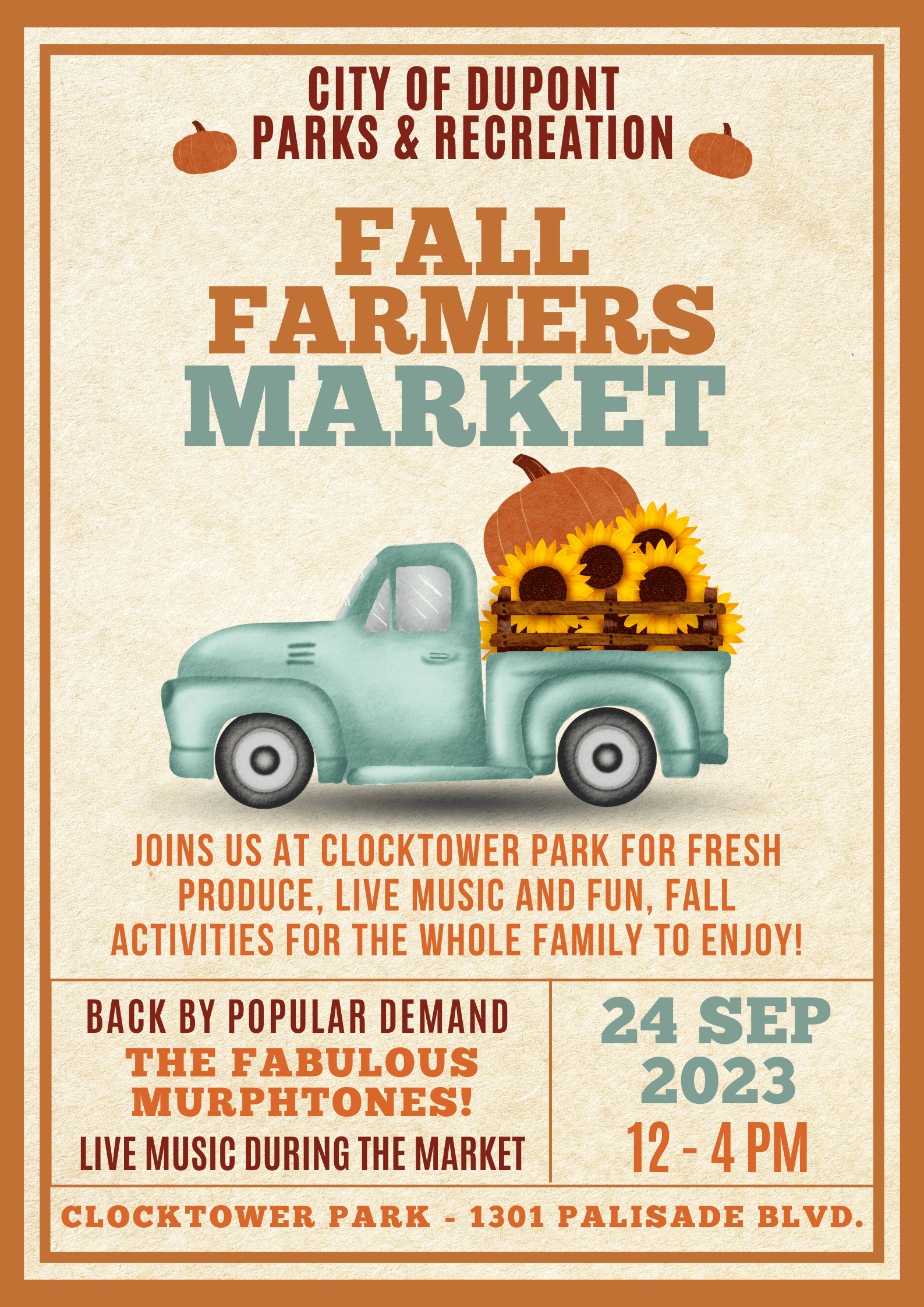 Park at DuPont City Hall, 1700 Civic Drive. Then cross Center Drive at traffic light to the site. Learn about the Hudson's Bay Company station located here in 1843. The free tour lasts about 90 minutes. Rain or shine – come prepared for weather, rough ground, and insects. All ages are welcome (12 & under must be with an adult). Tour includes visit to reburial cemetery.
Fall Farmers Market • Sunday • September 24 • 12-4 p.m.
Board Game Day at the DuPont Historical Museum • Sunday • September 24 • 1-4 p.m.
All ages welcome! Those 17 and younger must be accompanied by an adult. Games and snacks provided or bring your games to share. The museum is located at 207 Barksdale Avenue in the Historic Village.
2023 Fall Cleanup • Saturday • October 14 • 8 a.m.
Curbside pickup only, no bulky or hazardous waste. Place your cleanup items in bags or boxes no heavier than 45 lb. Free drop-off for hazardous waste is available at the Tacoma Recovery and Transfer Station, 3510 S. Mullen St. Bulky items, yard waste, and recycling can also be dropped off at the transfer station.
Downtown Trick or Treating • Tuesday • October 31 • 3-5 p.m.
Wilmington Drive & neighboring businesses are handing out treats for Halloween.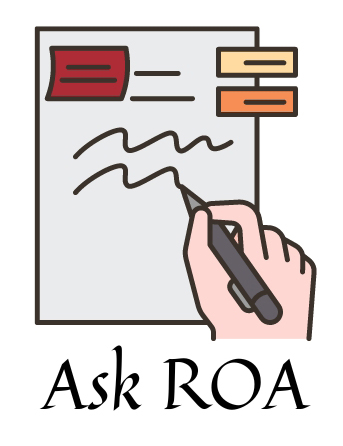 Dear ROA,
What gives? I just got 5 separate violation notices in the mail – and I'm renting my house. Some are really petty (bicycles stored next to the house)!
– Unhappy in Northwest Landing
Dear Unhappy,
First of all, nobody likes to be told what to do, especially when we think we've got it together. But you live in a community with a homeowner's association that has rules designed to keep Northwest Landing a beautiful place to live, work, and play. So, about the violation notices: we send notices to the property owner, a copy to the property address and, sometimes, to the rental agency. Why? The property owner, by law, must receive the notices and is responsible for communicating with tenants. Oftentimes, the owner may have hired a rental agency to act on their behalf or they expect their tenant to take care of problems. You received five separate violations, rather than including them in one letter. The reason for that, is there is a timeline for each violation. The property owner may take care of one or two, but not the others. Each violation is tracked separately. Also, about the bicycles stored outside your home. There have been many bikes and other items stolen from areas that a would-be thief can easily see them. It's best to store them in a fenced yard or in your garage. If you would like more information, email and someone will help you.
Got a question for ROA? Send it to with ASK ROA in the subject line.
Who does what at Northwest Landing?
For the next several months, the bulletin will highlight different aspects of Northwest Landing management: staff duties, board responsibilities, committee member responsibilities. This month, our hard-working staff will be highlighted.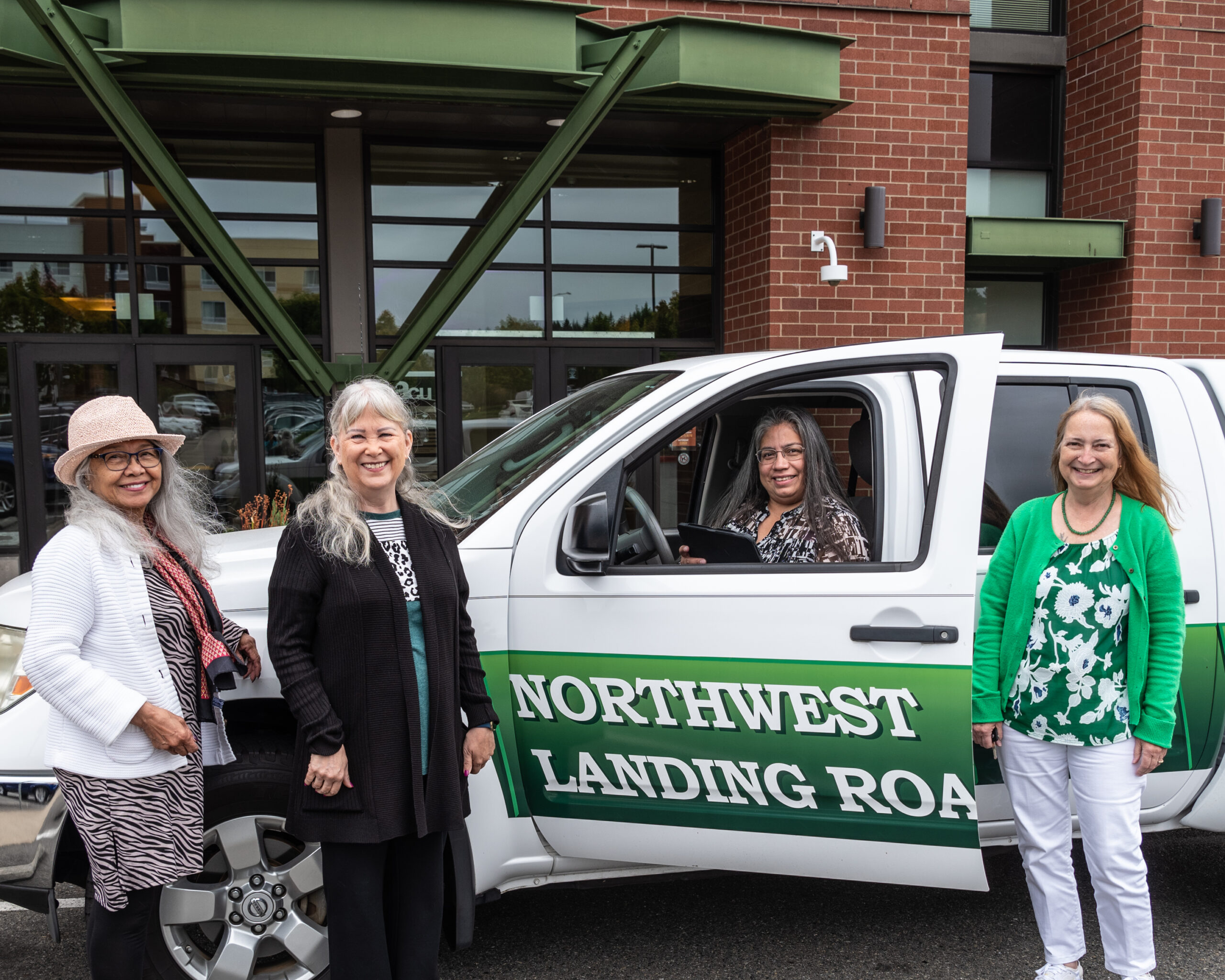 < Pictured here from left are Emily Griffith, ROA assistant director and COA director; Denise Ford, office manager; Monica Belton, compliance officer; and Shirley Ely, director.
Monica is seated in the ROA's truck, a 2011 Nissan Frontier. She uses an iPad to photograph properties that need to be contacted. The photo is automatically uploaded to ROA records on the internal website that can only be accessed by owners. Monica can be reached at .
Northwest Landing actually has two associations: Residential Owners Association (ROA) and Commercial Owners Association (COA). Owners of business properties, including rental apartments, are members of the COA. Emily Griffith is the staff contact for the COA which, like the ROA, has an elected board of directors that meets quarterly. The COA and ROA boards also meet together to discuss and make decisions about common issues such as expenses that are shared between the two associations. Emily is also the staff contact for and is the chair of the Property Improvement Committee (PIC). Pretty much anything you want to do with your property – including painting, fences, major changes in landscaping, adding central air conditioning – requires a review by the PIC. Some changes also require a city permit, such as putting in a patio cover or adding a shed. Emily can be reached at .
If you call 253-964-1289 or email , you will reach Denise Ford. Denise has worked for Northwest Landing for more than 17 years. She "retired" and then came back to work part time. She's now working 32 hours a week. Denise will be your first point of contact. She will forward your call or email to another staff member best able to handle your request if need be.
Shirley Ely is Northwest Landing's director. She joined the team in 2021 following a career in association management for more than two decades. Shirley has a finger on the pulse of the associations. She's the contact for all contractors, such as landscaping companies, fence repairs, alley maintenance, financial review, drafting of budgets and much more. She also keeps the board of directors informed and is the conduit for communication between our attorney's office, our insurance agent, our reserve analyst, our accountant and the board. If a situation isn't one that Denise or Monica or Emily can resolve, or if they are asked to do so they will forward a call or email to Shirley to assist you. You can reach Shirley at .
Loving the new mailboxes
Last year, the NW Landing ROA Board voted to fund replacement of all plastic mailbox clusters. Most, but not all mailbox clusters within Northwest Landing are plastic and several had been burglarized. So far, all the plastic mailbox clusters have been replaced in Palisade Village and Edmond Village. Next up is Yehle Park Village (McNeil, west of Center Drive).
Northwest Landing resident April Allen shared this photo of a T-Rex getting mail from one of the new mailbox clusters. She found out that this particular T-Rex took part in the T-Rex World Championship Races at Emerald Downs. No word on whether our neighbor won or not….
When to fertilize lawns?
Many of us wonder when is the best time to fertilize lawns. Washington State University Extension
Service recommends the following schedule for fertilizing lawns in western Washington. This is from the WSU Home Lawns publication, which can be downloaded here.
For best quality lawns, apply 1 lb. nitrogen per 1000 square feet in the fall. For western Washington, make this application between mid-November and December 7. When nitrogen is applied in the fall, avoid early spring applications until after April 1 unless nitrogen deficiency is apparent. Better root growth and vigor will be encouraged by this method and will also avoid the flush of growth by annual bluegrass. A suggested schedule is November 15–December 7, April 15, June 15, and September 1 for western Washington.
Prevent wildfire and remove "kindling"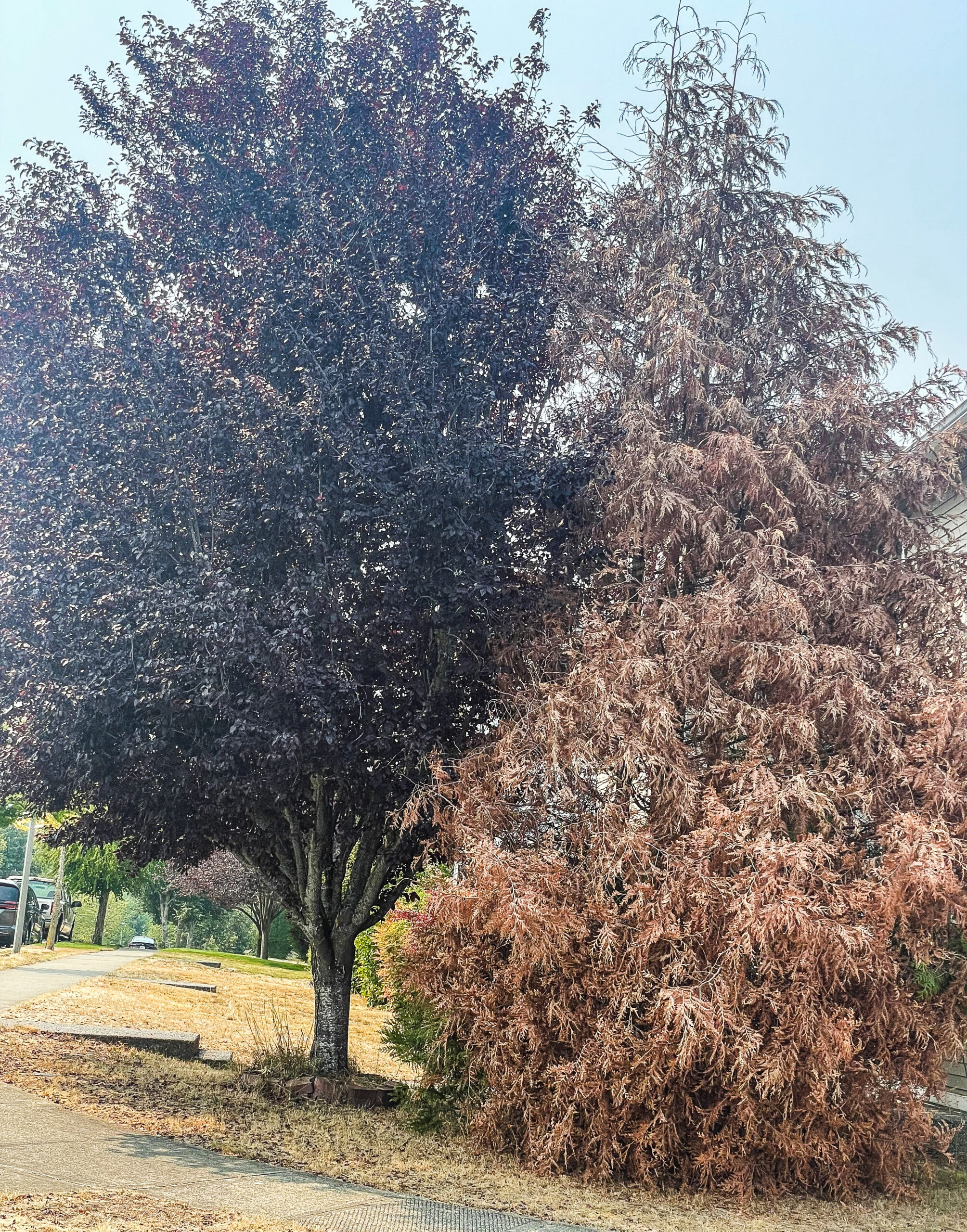 Now is the time to remove dead plants, shrubs, limbs, and trees. We've had a dry summer and those dead plants are a fire
hazard. A dead tree might create a safety hazard and a risk of liability if it were to fall. Also, please properly dispose of your yard waste. Please don't dump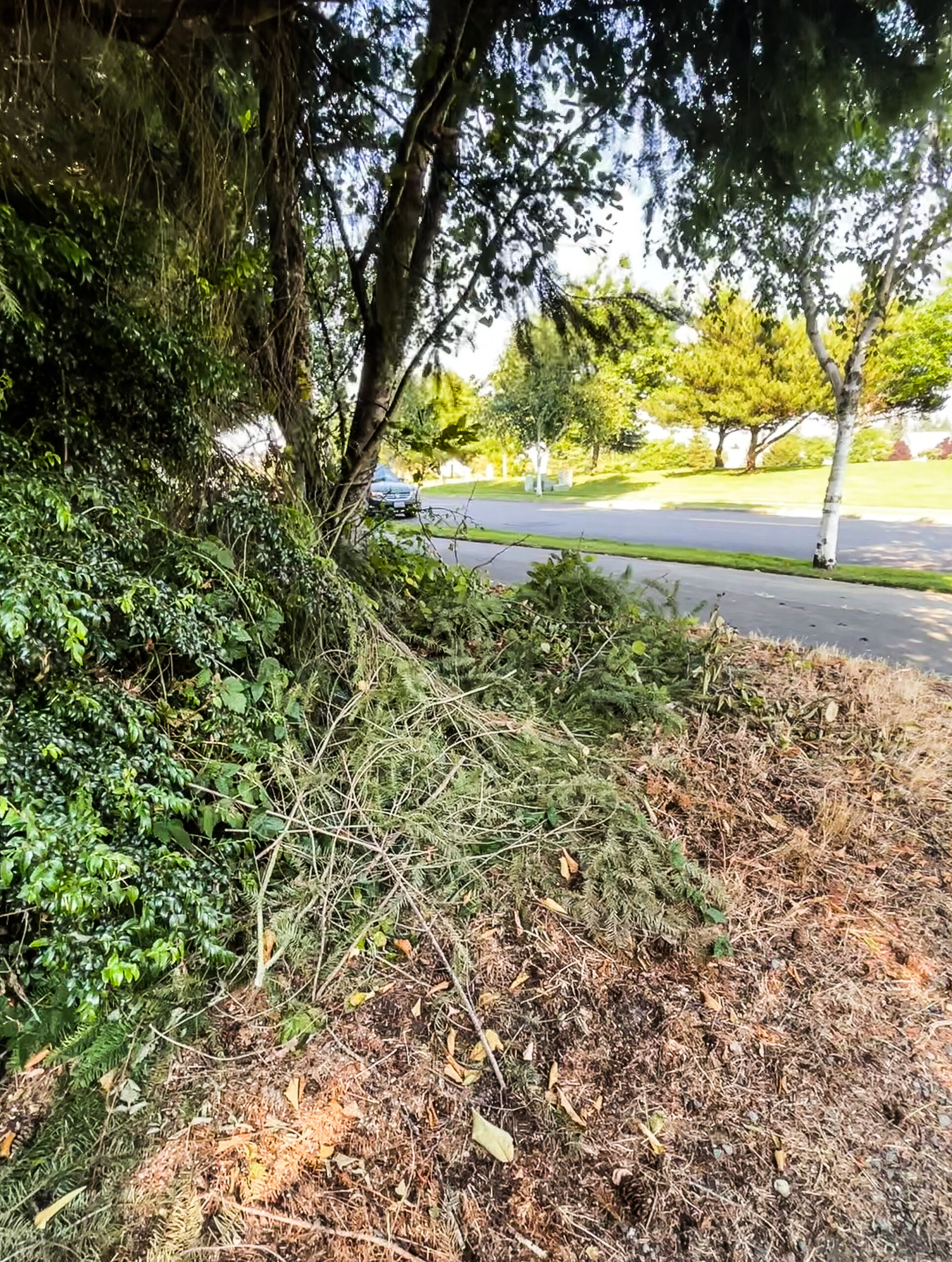 grass clippings and tree trimmings over your fence or in our woods. They, too, are a fire hazard. Plus it's illegal to dump on public property. If you don't have a yard waste container, you can take dead trees, branches, and grass clippings to the
Waste and Recovery Center in Lacey, which is short drive from DuPont.
If you have questions or suggestions about plants and plant care, email .